Note: All opinions are my own and do not reflect the views or opinions of any current, past or potential future employers.
Hi, I'm Ger Mulcahy, and I've spent most of the past 30 years involved in technology and people management. I'll be using this space to write about things that interest me and hopefully others as well (clearly, I'm also a fan of terrible puns).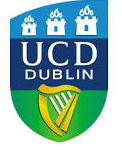 I graduated from University College Dublin with a degree in Computer Science and Maths in 1993, had my first job after I graduated there, and am sorry to say I've rarely been back since.
I'm based in Dublin, and in my spare time like to flyfish for salmon and trout, go kayaking and read.  I've combined two of those activities on occasion, but not yet all three.
I am an author, publishing my first book on team management in 2020, and a qualified Neuroleadership Institute coach.
Thanks for visiting, and please provide your thoughts when you're done reading!