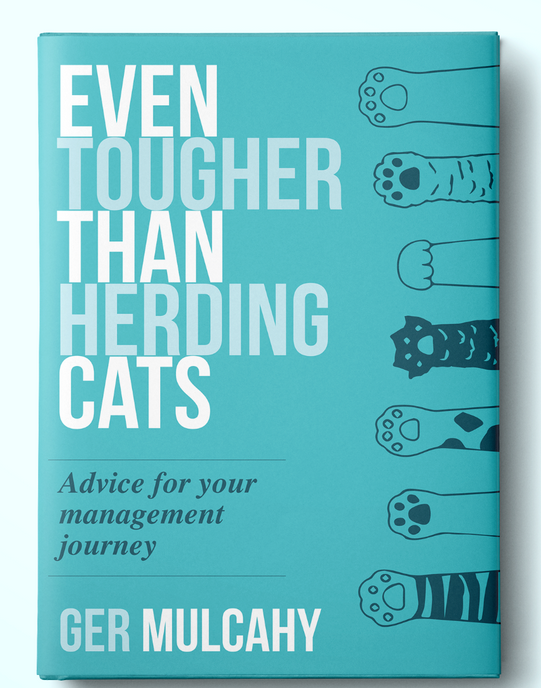 After roughly a year of work I've completed the book I was writing titled "Even Tougher Than Herding Cats".
The book is focussed on management advice for newly-minted managers, and those taking on broader management and leadership roles.
I know people say "It's been a labour of love!" and it really has. Not just because I enjoy writing, but because my family love me enough to allow me to pursue this kind of time-consuming project when I'm already away from them a lot because of my day job.
The book is available for pre-order through Amazon Kindle Publishing services, with a due date of January 16th, 2020.
If you enjoy reading the blog, and you would like to support the book, I would really appreciate you picking up a copy (or five!).
While I enjoy writing, it is challenging. The response to this book will determine whether I invest the time, borrowed from my family, to write another.
Thanks for your support, and please let me know what you think.